Massoth Product List → Massoth Lighting Boards → Massoth Digital LED Lighting Board
---
Massoth Digital LED Lighting Board
Product number: 8122001
$44.90 plus shipping
In stock for immediate delivery
Please contact us to order
White-coated lighting board with 2 long-lasting, energy-efficient, extra bright white LEDs, an integrated voltage stabilization circuit, and an integrated 8-channel decoder; works with DC (0-24V) and DCC (0-24V); suitable for installation in almost all LGB® passenger cars.
The integrated decoder features 8 function outputs with a total combined load capacity of 150mAmps. Two of the function outputs are programmable for RC servo control with a choice between two control modes: (1) the end position mode, and (2) the proportional mode. The end position mode places the servo in one of 2 predefined end positions; the proportional mode moves the servo between 2 predefined end positions, in accordance with the position of a control dial. Operation of RC servos requires a separate stabilized 5V circuit.
Massoth Analog LED Boards (product number 8123001) may be connected to terminals A2 and A3 of the Digital LED Lighting board and have their lights switch on and off by using Function keys F2 and F3, respectively (mappable to A1). Lighting effects such as dimming, or simulation of fluorescent tubes or gas lights can be obtained with an analog board that is connected to terminal A2.
Regular bulbs or LEDs (with current limiting resistor) may also be connected to terminals A2 and A3 and the +22V terminals on the rear side of the Digital LED lighting board.
Low current LEDs or switching amplifiers may be connected to terminals A4-A8 (+5V) on the rear side of Digital LED lighting Board. An internal, protective resistor limits the current to 2.5mAmps.
The lighting boards can be mounted in the roof of any passenger car that provides two properly spaced mounting holes. The boards can also be mounted with double sided tape.
Features of the decoder:
Total amperage: 150mAmps
Compatible with NMRA DCC and all generations of the LGB® MTS system
Digital and analog operation with automatic recognition
Serial and parallel control of function outputs, auto-detection selectable
10239 Locomotive addresses
8 function outputs F1 (15mAmps), F2-F3 (50mAmps), F4-F8 (2.5mAmps)
2 RC servo control channel
function outputs F1-F4 dimmable; can be activated in analog operation
Programmable blinking lights, short-duration functions, and other special functions
Overload protection for function outputs
Overheat protection for function outputs
Easy to use function mapping with direction assignment
Rest function for all CV values
CV-read
CV-write
CV-write (bit by bit)
CV indirect programming - register programming for old digital system
CV direct register programming (CV1-CV4)
Programming-on-Main (POM)
Technical specifications
Power supply: 0-24 Volts DC/DCC
Maximum total load: 150mAmp
Temperature Range: -4°F to 122°F
Dimensions: 100x15x8mm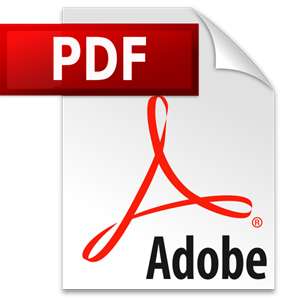 User's manual