Massoth Product List → Massoth Navigators → Massoth Black Navigator
---
Massoth DiMAX Navigator Limited Edition Black
Product number: 8134201
$299.00 plus shipping
In stock for immediate delivery
Please contact us to order
The DiMAX Navigator Limited Edition Black is a state-of-the-art, ergonomically shaped, cab controller for digital model railroads. It offers an extensive array of features and functions and an intuitive easy to navigate control menu. The control menu can be displayed in many languages.
Because of its symmetrical shape and balanced weight distribution, the Navigator is equally comfortable for right-handed and left-handed users. Its large, back-lit LCD with a yellow background is easy to read, even in extreme lighting condition.
The navigator's split screen display, its dial control knob and its set of 3 programmable function keys allow users to control two separate devices at the same time (e.g. controlling one locomotive via the dial control knob and another via the function keys, or operating a turnout switch via the function keys while controlling a locomotive via the dial control knob).
Communication between Navigator and central station is bidirectional; the Navigator can send commands to and receive updated information from the central station and other bus modules.
The DiMAX Navigator Limited Edition Black is not equipped a wireless transmitter. It communicates with the central station via a cable connection.
Features of the Navigator:
Back-lit, split-screen LCD with yellow background
Illuminated control dial
Illuminated multifunction keypad
An easy to use, intuitive control menu
System status display, e.g. current amperage
99 functions: 28 Function keys(F1 through F28) + light function key (F0) + 60 binary states
Parallel and serial data processing
Programmable STOP keys
Blocking function to prevent unintended changes
Locomotive addresses can be configured with alphanumeric locomotive names and pictographs
The pictographic library includes all LGB® and many popular G-scale model locomotives
16 consists with up to 4 locomotives per consist
16 programmable switch routes with up to 15 switches per route
32 automatic functions for driving and switching
Can be used with a cable connection or wirelessly
Compatible with the LGB® MTSIII system
May be used with the Piko® digital system
System Properties:
10239 locomotive addresses
14 / 28/ 128 speed steps
2048 switch addresses
2048 feedback addresses
Database of 128 pre-configured locomotives
32 simultaneously controllable locomotives
Automatic functions without PC
Write CV (direct / indirect)
Read CV
Register programming
PoM (Programming-on-the Main)
Firmware version 2.0
Scope of delivery:
DiMAX Navigator
DiMAX Bus Cable
User's Manual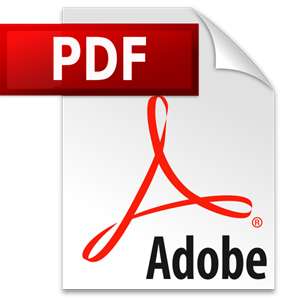 User's manual