Massoth Product List → Massoth PC Module
---
Massoth DiMAX PC Module USB
Product number: 8175201
$169.00 plus shipping
Please contact us to order
In stock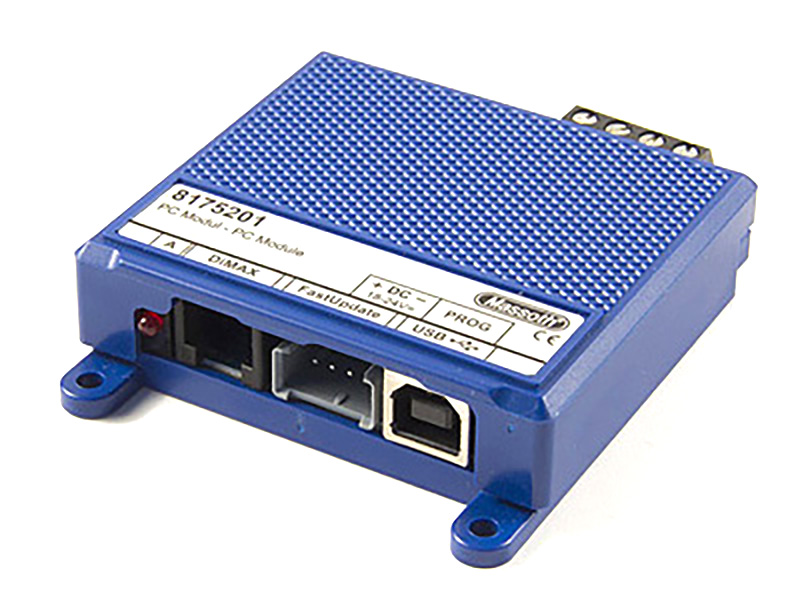 The Massoth DiMAX PC Module offers an easy way to update the firmware of Massoth DiMAX Digital bus components such as the Navigator, the feedback module, and the RC receiver. It may also be used for programming Massoth decoders or updating their firmware.
The module is required for updating the firmware and changing the sound of Massoth sound decoders.
When used in conjunction with Massoth's DCC programmer software, the module can read CV values from and write CV values to all kinds of DCC components e.g. digital decoders, sound decoders, and other digital components.
A USB cable to connect the Module to PC is provided; a SUSI fast-update cable for updating decoders equipped with a SUSI interface is also provided.
A 16-24V DC power supply (2 Amps minimum) is required to operate the module.
Properties:
1 Plug and Play USB interface to connect to a PC
1 DiMAX terminal to update Massoth bus components
1 4-pin connector for fast-update of decoders equipped with a SUSI interface
1 output terminal to connect a programing track for updating and programing decoders
1 power terminal for connecting a DC power supply
Technical specifications:
Supply voltage: 16-24 V DC, DC ONLY
Current: 30mA at idle
Programming voltage: 14 V
Programming current: 1.5Amps
Temperature range: -4°F to 113°F
Dimensions:68x78x20mm
Scope of delivery:
DiMAX PC Module
USB 2.0 cable
SUSI update cable
Massoth Service Tool on a USB flash Drive
Manual


User's manual
---
Massoth Switching Power Supply 19V DC
Product number: 8135301
$60.00 plus shipping
Please contact us to order
In stock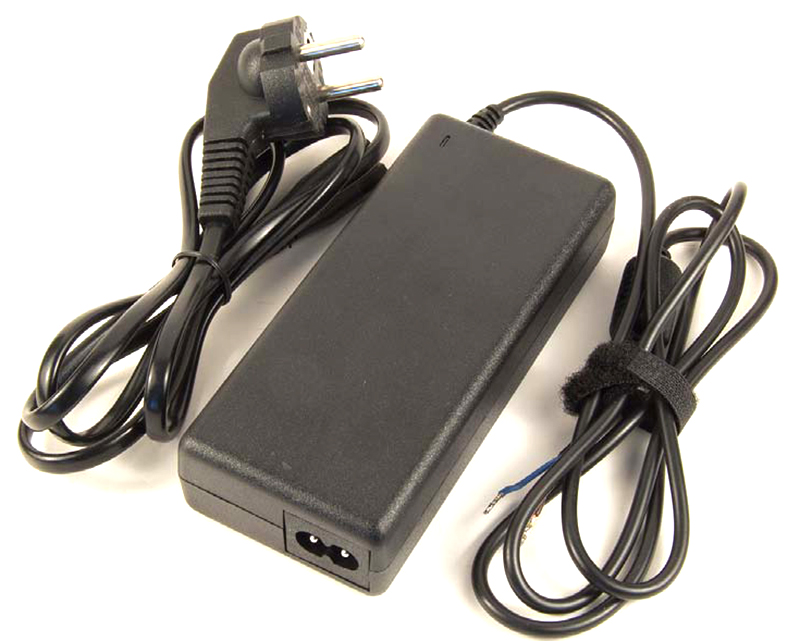 The Massoth DiMAX PC Module USB requires a 16-24V DC power supply for proper operation; the Massoth switching power supply 19V is well suited for the task.
Technical specifications:
Input: 100...240V AC/ 2A/ 50/60Hz
Output: 19V DC /4.7 Amps
Scope of delivery:
Switching power supply
AC power cord with Euro plug
Euro to US power plug adapter
User's Manual
---