Massoth Product List → Massoth Switch Decoders → Massoth 1-Channel Switch Decoder II
---
Massoth DiMAX 1-Channel Switch Decoder II
Product number: 8156601
$46.00 plus shipping
Please contact us to order
In stock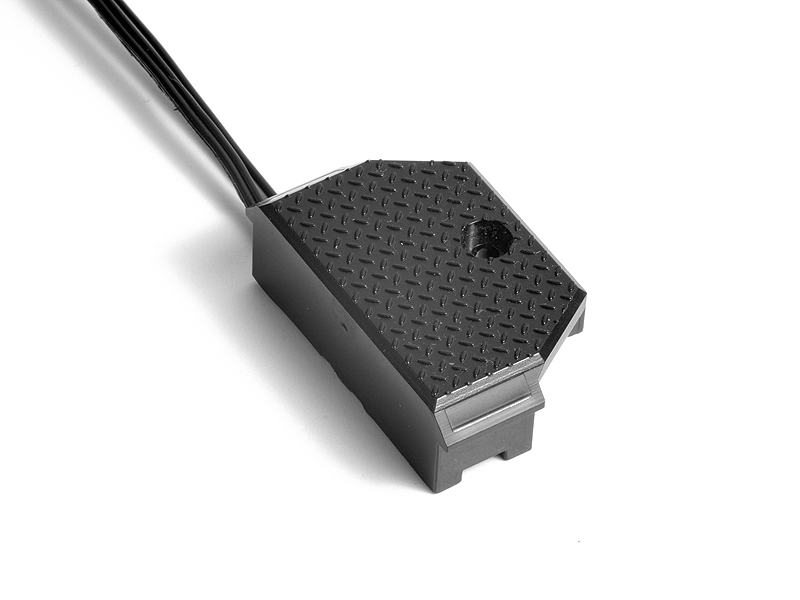 The Massoth DiMAX 1-channel function and switch decoder is a small completely sealed waterproof decoder with 2 programmable contact inputs. It can be operated digitally with a function key, or mechanically with a push-button or track contact.
It is controllable via a switch address or a locomotive address. It features one coupled function output in switch address mode or 2 function outputs in locomotive address mode; all function outputs are dimmable.
It can be used to control lights, coil-operated switch drives (2 leads), electrically-operated motor drives, and RC servos. it can also be used to control the tilting of the kettle of an LGB® 40560 Hot Metal car, or raising and lowering the sidewall of an LGB® 41610 Unloading Car.
The switch decoder fits between track sleepers; it can be affixed to the track using the provide screw and the hole in the switch housing.
The Massoth DiMAX 1-channel switch decoder may be used in place of the LGB 55024 switch decoder.
Technical Specifications:
Power supply: 12 - 24V DCC
Maximum load: 1Amps
Current draw: approx. 30mAmps
Contact inputs: connected towards GND
Temperature range: -4°F to 125°F
Dimensions: 40 x 13 x 15 mm
Summary of functions:
Single Channel switch decoder for NMRA-DCC compatible operation
2 programmable contact inputs for manual operation
One coupled function output for an EPL switch or a motor drive
Short circuit and overload protection
Controllable via locomotive addresses(1..10239) or switch addresses (1..2048)
15-step dimmable output
Programmable flashing light function and short term function
Convenient function mapping when using locomotive addresses, including direction assignment
Multiple programming options, including register, CV, and PoM
Reset function for all CVs values
Scope of delivery:
1-channel switch decoder
User's Manual


User's manual
---